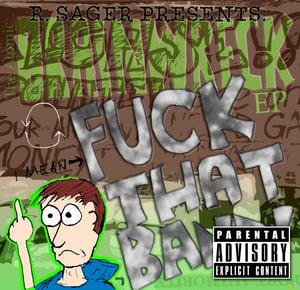 $

4.00
This isn't an obsession with the past...
recorded summer 2011 this set of songs tells the tale of a titanic struggle that occurred in the summer of 2010, this album recounts events, uses a musical time machine bicycle to take us through the struggles, the downfall, the long slumber and then the rebuilding process mentally and financially of a band that nearly was nearly dead.
dealing with constant regret, confusion and weird soul-searchy junk... This is the atomic Brainwreck EP...
I mean... FUCK THAT BAND!
$5 USD + Shipping&Handling
This is a sealed-package compact disc with full art and booklet.